Scotsure Premier Plus Warranty
Before any vehicle leaves our premises it receives a MOT, service and safety check with any work needing done carried out to ensure a hassle free experience for our customers.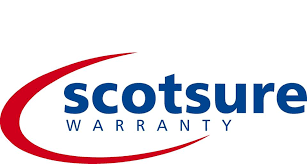 However, cars are mechanical and issues can arise which is why a 1yr Scotsure Premier Plus Warranty is included in the price of our cars to give you peace of mind.
What is covered?
The Dealer's Liability
Your Scotsure PREMIER PLUS WARRANTY covers the following compontents against mechanical or electrical breakdown.
ABS

- ABS module, ABS wheel sensors and ABS pump

COOLING SYSTEM

- Radiator, thermostat, thermostat housing, viscous fan coupling and water pump. You are not covered for coolant, belts, hoses, pipes, core plugs, clogging and segmentation, contamination, cleaning of the system, corrosion or accident damage

STEERING

- (Manual and Automatic) Internal failure of all components. You are not covered for airbags, the steering column, the steering wheel and fittings, ball joints, track and rod ends, oil bushes, rubber boots and gaiters

AIR CONDITIONING

- Failure of the compressor, condensor and evaporator only. You are not covered for recharging of the air conditioning system

DRIVE SHAFTS

- Failure of the drive shafts, universal joints and CV joints. You are not covered for rubber boots

SUSPENSION

- Sudden failure of coil springs and shock absorbers. You are not covered for gradual deterioration or fliud leaks.

BRAKING SYSTEM

- Failure of the brake servo, brake vacuum pump, brake master cylinder, wheel cylinder and calipers. You are not covered for brake fliud, hoses, pipes, brake discs or pads, brake shoes or any other component within the braking system

ELECTRICS

- Alternator, cooling fan motors, heater fan motor, horn, indicator unit, relays, starter motor, switches, window motors, sunroof motor, windcreen wiper motors (front and rear)

TURBO UNIT

- Failure of the turbo unit only. You are not covered for carbon build up within the turbo unit

CASINGS

- Engine, gearbox and differential casings are covered against damage as a direct result of an internal covered component failing. You are not covered for damage caused by accident, frost or lack of antifreeze

FUEL SYSTEM

- Internal failure of all electrical fuel injection components, the mechanical fuel pump and injectors. You are not covered for damage due to incorrect fuel or fuel contamination, fuel, hoses, pipes, fuel filters, fuel tank, the cleaning or bleeding of fuel systems

WHEEL BEARINGS

-Sudden and unforseen failure of the wheel bearing only. You are not covered for gradual reduction in performance of the bearing or hubs

CATALYTIC CONVERTOR

- (Excluding accident damage and contamination)

GEARBOX

- (Manual and Automatic) Mechanical breakdown of all internal gearbox components. You are not covered for external linkages or oil

CONSUMABLES

- Gaskets, nuts, bolts and washers needed because a covered part has failed

CENTRAL LOCKING

- Central locking motors and door locks

IGNITION SYSTEM

- Ignition coil, distributor, crankshaft sensors, camshaft sensors, knock sensor, ignition ECU, engine ECU, engine temperature sensors, engine pressure sensors

IMPORTANT - UNLESS SPECIFICALLY LISTED ABOVE AS COVERED, ALL OTHER PARTS ARE NOT COVERED

CLUTCH AND FLYWHEEL

- Sudden failure of the clutch plate, clutch cover, master cylinder, slave cylinder and thrust bearing. The clutch plate only is covered against oil contamination. The flywheel is covered for internal mechanical failure of the flywheel only. You are not covered for cables, linkages, burnt out parts, heat damage, general wear and tear.

OIL SEALS AND GASKETS

- Failure of a seal or gasket that necessitates the removal of the engine, gearbox or differential ro replace

DIFFERENTIAL

- Failure of all internal differential casing components

PROPSHAFT

- Failure of the propshaft including universal joints, bearings and mountings. You are not covered fo rubber boots and rubber spacers